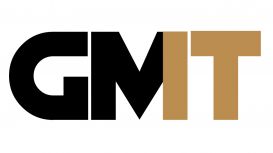 FEATURED

(3)

01064 389020
GMIT Support LTD is a computer repair company in Northampton, with an experience in repairing of over 20 years. It is built on the idea that it would be an unparalleled company providing outstanding

services providing customised solutions and immediate results to tricky repair problems.
Over the decades, we have seen significant advancement in the computer industry desktops transformed into laptops.
GMIT provides computer repair services that are provided by quality computer engineers who have vast knowledge and thus can deliver quality solutions to your problems.
The best company as I never have seen, amazing knowledge, good prices, quick service. recommended!!!!!!!!!
I was thinking to put my laptop into the bin. My friend told me this computer magician will fix it. And they did it! It works now, they install there a new SSD drive, they said it will be much faster. And it is very nice and helpful people. I will send all my friends to them.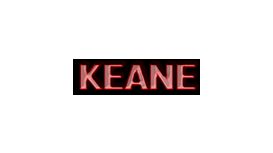 Keane Computer Services has over 20 years experience in all aspects of computer related services, including computer and laptop sales, repairs and upgrades. We are based in Coalville, in the heart of

the National Forest, and operate primarily in and around Coalville, Ashby-de-la-Zouch, Whitwick, Ibstock and surrounding areas of Leicestershire, Derbyshire and the East Midlands. Contact Keane Computer Services now for further information on the range of computer services we provide.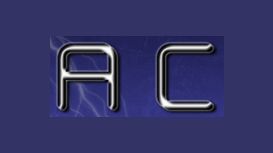 When your electronics break down, don't go out and buy a new one, save yourself a fortune and get it repaired instead. At AC electronics we offer a comprehensive and affordable repair service for all

your home electronics, from your TV to your Laptop. Give us a call or pop into our shop to get a quote for a repair. Our shop is on Ashby Road near the centre of Loughborough.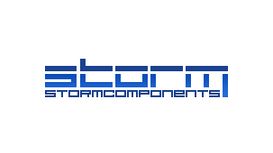 STORMComponents is a computer repair shop in Loughborough, Leicestershire. You can find us at 88 Derby Road, Loughborough, Leicestershire, LE11 5AG. With over 12 years experience in all aspects of

computing; inside and out, we're confident we can solve your problem quickly and with minimal cost. We believe in good communication and fair pricing, so don't worry about any hidden charges or confusing jargon with us!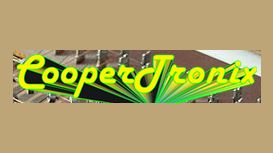 CooperTronix is a electronics and computer company based in Loughborough, Leicestershire providing service, repair and new products to fit every solution possible in this field. CooperTronix is a

freedom respecting company that provides the respect and dignity computer users deserve. We full support the open source free software platform without compromise. One of the things that defines us apart from any other company on the planet is that we invent and innovate using a completely freedom product.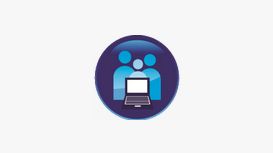 We offer a range of affordable tablets, laptops and computers. We also repair, recycle and refurbish computers for families, organisations and businesses on a limited budget. Whilst also providing

work experience for people looking to enter the I.T. sector.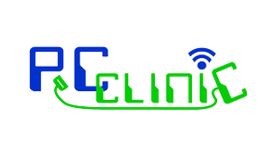 We cater for consumers and businesses across Swadlincote, Packington, Ibstock, Measham, Coalville, Burton Upon Trent and surrounding villages. Our own Protect Plus membership pack is available to

anyone nationally, so join us now for your peace of mind. We also sell Consumables, Peripherals, Inks, Media and new and used Systems. We are also Laptop Repair Specialists and undertake a complete range of problems with laptops from power sockets to graphics problems.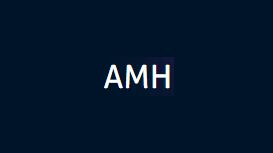 With over 10 years experience working and training in the IT sector we can provide you with the very best level of support and service you require. Comptia A+ qualifications ensure we have the underst

witanding of all computing essentials to make sure we can get the job done. We offer a friendly, reliable and honest service that makes sure every job is finished to the customers complete satisfaction.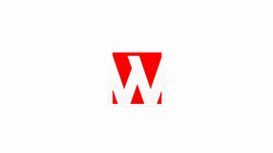 Established in 2009, we have gained an excellent reputation for providing high quality services tailored to the needs of businesses and home users. We provide services for laptop and pc repairs,

wireless installations, health checks, upgrades and insurance quotes. For businesses we provide remote services, on site system set up, mail exchange, network cabling, server integration critical business support, website design and CCTV installation.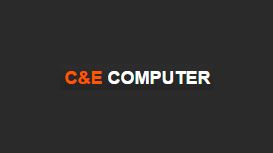 Welcome to CE-Consumables your one stop Computer repair, build and consumables supplier. We are based in Syston Leicestershire and cater for both the end user and small business. Our aim is to supply

quality brands at prices to meet the public and business needs. We also pride ourselves on our turn round times of 3.5 to 8 hours that includes new builds and repairs. We are a company based in the UK and Wales.
---
Unfortunately, even brand-new computers tend to break down and you may soon or late find yourself in need of a reliable, reputable, and experienced computer repair company in Shepshed. At the end of the day, a computer is definitely an expensive and valuable item, therefore you want the best and professional attention and care for your computer. However, with so many repair and maintenance services available, you may find it hard to find the right computer repair company in Shepshed. Instead of going through all the stress and nerves of finding the best computer repair company in Shepshed all by yourself, we've decided to share a few very handy tips with you and actually help you find the best computer repair company in Shepshed thanks to this guide.
Find a Computer Repair Company in Shepshed: Type of Service
A computer repair company in Shepshed may offer a versatile choice of different types of services targeting different components of the computer. However, keep in mind that a computer repair company in Shepshed may also be specialised and focused on a particular type of service for a particular type of device and even a brand. A computer repair company in Shepshed may not offer both services for software and hardware. Therefore, in order to choose the right computer repair company in Shepshed, you should make sure the company is providing the exact service your computer is in need of. The easiest way to ensure whether a computer repair company in Shepshed offers such service or not is simply by asking them.
Find a Computer Repair Company in Shepshed: Technician
One of the most important aspects of the repair of your computer and your choice of a computer repair company in Shepshed in general is the technician who is going to work on your device. You want the best service for your computer and for your money, therefore, you want to make sure the technician from the computer repair company in Shepshed is knowledgeable, experienced, and certified and not just an odd-job man. You can also ask if the computer repair company in Shepshed allows you to choose the technician who is going to work on your device.
Find a Computer Repair Company in Shepshed: Credentials
Another very important aspect of your choice of the best computer repair company in Shepshed are credentials and insurance. Liability insurance is essential for a computer repair company in Shepshed and you want to hire the service of a computer repair company in Shepshed that will cover all possible mistakes and fails caused by the technician. So make sure you are choosing a computer repair company in Shepshed that is dully licensed to offer computer repair services and a computer repair company in Shepshed that hires licensed and trained technicians.
Find a Computer Repair Company in Shepshed: Service Guarantee
A reputable and reliable computer repair service provided will definitely provide you with a guarantee of the service carried on your device. In case of a mistake or failing of fixing the issue, a reputable and trustworthy company will never charge you too. Keep these things in mind when choosing one.