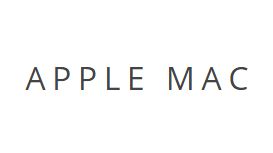 Founder of the company Troy Elliott is the 'Apple Machanic' and after successfully launching the company on the southcoast in 2008, he now runs the business from his Lincolnshire and Sweden offices. Troy has 15 years experience in using, servicing, repairing and selling Apple Mac computers and is a trusted engineer for a number of certified Apple repair centres across the UK. With many years working closely with Mac-using musicians, writers, photographers and movie-making enthusiasts, Troy has the skill and know-how when it comes to getting the most out of your Apple computer whatever the application or media. As your only point of contact, Troy can also help you find the right machine for you and your needs.
---
Reviews and Ratings
Troy introduced me and my husband to the wonderful world of Macs, and we will never look back again! So very helpful with everything we needed help with so I highly recommend MacTec!
Brilliant!! Great service and great value. The Apple Machanic has been a life saver several times now. I thoroughly recommend!