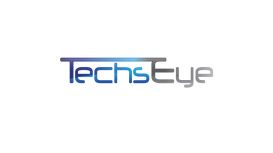 My name is Simon. I grew up in Godalming, attended Southampton Solent University, and now live in Haslemere.
I have 10 years professional IT experience in education and business/insurance sectors. Working with such varied age groups and levels of ability, it was important that I found a way to be patient and understanding while determining users needs, as well as simplifying the language used by IT professionals. It also taught me the importance of being proactive in determining and preventing potential future issues.
​
Throughout my career, I have gained multiple Microsoft, Cisco and Comptia qualifications covering a range of fields including hardware, operating systems, servers and networks.
I was inspired to start TechsEye after years of supporting friends and family with their IT needs. I hope I can do the same for you and I look forward to hearing from you.
Services

Repairs and Upgrades:
Computers can age quickly, whether it's parts breaking down, software issues, or just being behind the times. I'll aim to ensure your computer's performance matches your needs.
Data Recovery:
Sometimes computer problems result in the loss of important files - documents, photos, music, etc. These are often easy to recover so don't panic, I'll do my best to sort it. I can also provide advice on backing up your data to prevent it happening again.
General Services / Tune Up​:
Over time you might notice changes in your computer's performance - they usually slow down as they get older. Much like a car, regular services can make a big difference. I'll clean it, update it and make any upgrades necessary to make sure your computer runs more efficiently.
WiFi Problems​:
Your internet breaking down makes life more difficult, and internet service providers often cause more stress. I'll be happy to help you get up and running again.
Tuition and Advice:
If you find that your computer knowledge is sometimes not up to scratch, or you need extra skills, I can provide one-to-one tuition in your home, at your pace. I can also give advice if you are looking to expand or improve your set-up, so you know you'll have the tools you need.
My standard rate is £35 per hour. However, every job is different, so costs can be discussed and agreed upon before work takes place.
Reviews and Ratings
Very efficient service! Questions asked, sensible answers provided - all problems fixed.