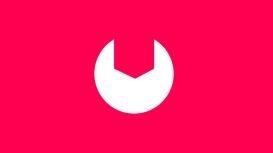 Repairly offer on-demand technology repair in London. They will collect your phone, tablet or laptop, repair it and then return it within an average of 3 hours. Repairly cover all of London zone 1 and 2.
Simply head to their website, enter in your postcode and device details. Pick a time for them to collect your device and they will take care of the rest!
Services

1. Your data is in safe hands:
Our repairs are provided by trusted engineers who have years of experience. We make sure your data is safe and cannot be compromised.
2. Account Manager:
One dedicated point of contact. Have a problem? Need to book a repair? Anything at all, your account manager understands your specific needs.
3. Experience:
We are a team of highly trained individuals with years of experience in the repairs industry. You are coming to the best.
4. Payments:
We charge you after the repair has been completed. Whether its by card or bank transfer, we can cater for you.
5. 12 Months Warranty:
All of our repairs are covered by our 12-Month Warranty. In the unlikely circumstance that your devices do need a re-repair, you can rest assured that your devices are covered by the Repairly team.
6. Service:
We strive ourselves on service. With an NPS score exceeding 80, you are working with service professionals.
Reviews and Ratings
Actually amazing, repaired my smashed iPhone 6 screen in just over an hour and gave it back to me at my office. I literally didn't have to move/think or wait in the hideous Apple que! Fantastic!!!!
Service beyond excellent. I spent 2 hours researching Iphone repairs and these were the best. Didn't want to let me phone go initially as thought the idea of a stranger coming to collect your phone would be the perfect scam. But have no fear. These guys are professional, slick, quick and courteous. You don't have to even leave your home or place of work. And it's affordable. I hope to not use these guys again for a while but if my mate borrows my phone and drops it again, then I no doubt will have to.
These guys are brilliant. One of the most friction free services I got in a very long time.