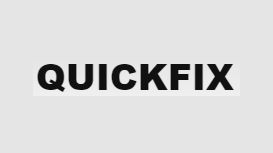 At Quickfix Computing we are experts at Hardware repairs and supplies. We established in the year 2000 and have been very successful in the area, doing regular customer and business support. Located around the Milton Keynes area we deal in all areas of computing, from screen repairs to keyboard replacement and Data recovery. We also buy and exchange laptops, Computers and hardware, we also deal in system recovery and virus removal. We also upgrade and custom build PC's.
We specialise in repairing and restoring damaged computers. Whether its a tower or laptop we deal in every type of hardware failure deal with it quickly, saving you time and stress. We specialise in Apple Mac repairs and upgrades.
---
Reviews and Ratings
Best service friendly and quick communication. I had my phone Samsung note 4 and laptop fixed wonderful like new. I am happy it was very good price thank you.
Absolutely cracking job on my Dell laptop, which has been slower than it should have been since I bought it new. It's now the "flyer" it always should have been. Many thanks! Great work, and good price too.
Received best service here. Fixed both phone & laptop. Very happy.