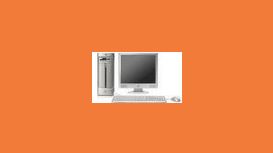 24 Hours 7 Days a Week Service + Engineers Always On-Call + Rapid Response Computer Service + Computer Repairs + Laptop Repairs + Network Troubleshooting + Service By Microsoft Certified Computer Technicians with over 8 years experience - NO FIX NO FEE! SATISFACTION GUARANTEED.
How can your company benefit from our services? We aim to remove the headache of computer maintenance and network management from your work place. This will allow all your workers to concentrate on their core business without worrying about the computer network. In fact we will act as your IT department. This means you dont have to employ highly-paid IT professionals costing you at least 30,000 per year per engineer.
---
Reviews and Ratings
We do not have any reviews about On Site Computer Service available right now.