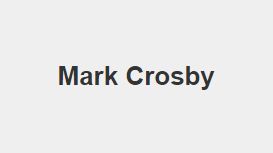 Mark is a professional computer support technician based in the Southchurch area of Southend-on-Sea, Essex. He has been repairing computers and laptops his whole adult life and was a computer geek from the age of eight.
Mark started "geeking out" with computers when his fathers friend lent him an Oric 1. Shortly after experiencing programming the Oric, Mark caught the bug and his father bought the first family computer; an Acorn Electron. Computers in the eighties were incredibly easy to program and the Electron came with BBC BASIC, which was the best BASIC of all the computers at the time.
His main areas of expertise are Computer Repair, Laptop Repair, Computer Support, Web Hosting, Server Setup and Administration, Remote Support and Computer Network Setup, Configuration and Administration, but he has a good all round knowledge of computing.
---
Reviews and Ratings
We do not have any reviews about Mark Crosby Computer Support available right now.