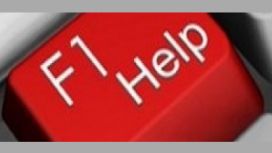 Maidenhead Computer Services is a small part time business based in Maidenhead helping people with their home computers. We do all our work in the evenings and on the weekends. We are passionate about IT and love helping people get the most out of their computers. We can fix a wide range of computer problems including the following: Removing viruses, Windows not starting, Computer not starting, Computer upgrades, Installing, Windows Backing up all your documents and photos, Training.
---
Services
Viruses are a form of malicious software that includes viruses, malware, trojans, worms and spyware. Even the best anti-virus software can miss this type of malicious software and infect your computer.
Although computers are much more reliable than they were in the past, failures do happen. Hard disks are probably the most common piece of hardware to fail (you are backing up, aren't you?) but power supplies, RAM, graphics cards and motherboards can also fail.
When one of these items fail the
computer usually
fails to even start or is very temperamental. Give us a call and we will diagnose the problem for you and give you a quote for fixing it.
Reviews and Ratings
We do not have any reviews about Maidenhead Computer Services available right now.