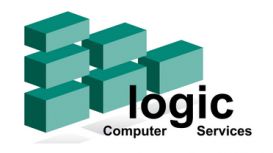 We hold most parts in stock allowing us a faster turnaround than many of our competitors. All of our repairs are completed at our local repair centres and not sent away, as opposed to many other companies who do for motherboard work such as soldering for DC Power Socket and USB Repairs. We employ qualified and experienced engineers that can complete the majority of repairs within 24 – 48 hours and all hardware repairs come with a 3 month warranty period.
Our experienced engineers can come to your home or business to resolve any computer problems with Microsoft Windows and Apple systems. In the case of systems that require work to be carried out at our repair centres, most systems are fixed and returned within 24 – 48 hours. All repairs are guaranteed and carried out by experienced and qualified computer repair engineers. We offer remote support sessions and can connect to your computer to do some software repairs, however the computer must be able to access the Internet.

---
Services
Adware or advertising-supported software is any software package which automatically
plays
, displays, or downloads advertisements to a computer after the software
is installed
on
it or while the application is being used. Some types of adware are also spyware and
can
be classified as privacy-invasive software.
We are able to upgrade PC and Laptop Components upon request in order to improve the performance
of
a laptop or PC. The main components that are necessary to upgrade over time are as follows
:
RAM – Random Access Memory: Ram is a form of temporary storage used by windows and any
programs
or software that
are running
in the background or being used by you. The more RAM the
higher
the performance of the system.
Reviews and Ratings
Great fast computer repair service, reinstalled my operating systems when the computer wouldn't start.