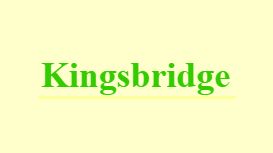 You have extracted the virus but you still notice your computer is running slow and you have browser/connection problems afterwards! Dave has experience of working on Desk Tops, Towers, Laptops and Netbooks. He has successfully solved computer problems with operating systems from Windows 98, XP, Vista, 7 and 8. Dave has removed a variety of viruses, malware, Trojans, keystroke loggers and invasive programs. If your computer is running badly after you have already extracted the virus, Kingsbridge Computer Bunny can help it get better.
KCB can also design a multi-page website like this one (influenced by the Majic-Roundabout TV Show), or a simple single page website. Your input/ideas and artwork/images are also welcome on how you would like your website to look.
---
Reviews and Ratings
We do not have any reviews about Kingsbridge Computer Bunny available right now.