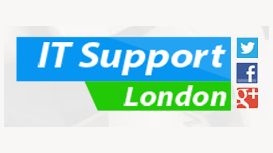 Laptop service London is the premier laptop and computer repair service provider in the greater London metropolitan area. We cater to both consumer and business users looking for high-quality service from the trained and experienced laptop and computer repair professionals.
Our troubleshooting and repair system is so efficient that we can probably fix most of your computer's issues via a remote connection through the Internet. If we can't repair your system remotely, rest assured our friendly highly skilled engineers will pay a visit to your home shortly after you call us about your PC's problems.
Currently, we provide repair services to both London and M25 residents. We cater to both home and business or commercial users.
It's doesn't matter how many broken computers you have, our qualified and certified technicians can handle all sorts of PC headaches. Most of the time, they are able to fix customers' units on site. If they can't quickly repair your unit at your residence or place of business, they'll bring your PC to our shop for more in-depth diagnostics and repair. Rest assured that we will return your computer to you as soon as we fix it.
---
Services

A virus can do dangerous things to laptop and desktop pc. Viruses can slow it down, crash or may corrupt operating system files. Many spams, malware or viruses do exploit security bugs in system or application software to spread. Viruses or malware can be so dangerous to your laptop as it may expose your personal information to cyber criminals and infect your important files. Viruses, Malware, Spywares and pop-ups are really harmful to PC or Laptop as they work silently at the background and send stored personal information to cybercriminals for them to use for all the bad purposes.
Once the computer or laptop is infected, many users would not even realize it. IT Support London offers support at your home or office. We send our engineer the same day at your place or help through remote access to remove viruses from pc, laptop and tablet. London IT Support strongly recommends to run full antivirus scan twice in a month and make sure antivirus is up to date. If a Laptop or Desktop PC becoming slow, long time boot up a problem or sluggish, don't compromise with your privacy or leave it under attack, get it fixed as soon as possible. We all know, how dangerous it can be when Laptop or PC is infected with a virus.
Reviews and Ratings
We do not have any reviews about IT Support London available right now.