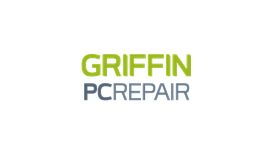 Computers and getting the most from them are our passion and we want to share that with you. Computers are advancing so fast along with the possibilities of what they can do. It is a shame that a lot of home users are cautious to advance further than checking e-mails and browsing the internet. We will help you make the most of your computer so that you feel happy and safe and perhaps even make your life a little easier!
I highly recommend Griffin Repair! Thanks Luke for a fast service, for sorting out my computer, for the help and advice and last but not least, for being reasonably priced.
---
Reviews and Ratings
We do not have any reviews about Griffin PC Repair available right now.