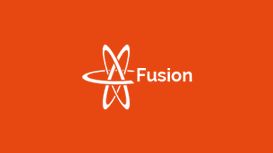 We service the geographical locations of Swansea, Llanelli and Neath, to a demographic of business and residential customers alike. We are a small family run company but growing very fast, we recently celebrated our 700th return customer which speaks for itself. Fusion Computer Services staff are highly trained professionals, dealing in the simple e-mail setup to the installation of a server system into a business.
We are a licensed installer of Splicecom Phone systems, which will be a service we will be adding in the near future.
---
Reviews and Ratings
Great service. Have used Fusion on a couple of occasions now. Prompt, friendly and affordable. Efficiency really valued especially when faced with an emergency and need to stay online! Highly recommended. Thank you.