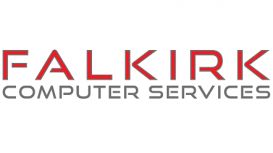 Falkirk Computer Services engineers have over 10 years experience in Computer Support and can offer a whole range of comprehensive testing to ensure we find the cause of any computer problems.
Whether it's a corrupted Operating System, failing hard drive, faulty RAM, failing motherboard or a faulty power supply unit (PSU), we always identify the problem and correct problems fast as we keep common parts in stock.
Services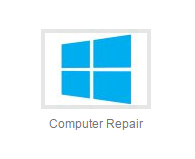 We Repair Computers of all makes and models. From Reinstalling the operating system to replacing the hard drive. Whatever the fault, we keep most parts in stock and can get your system back up and running fast. Whether it's a Desktop PC, a Windows based Laptop or even a chromebook, we can help you with types all problems.
We can determine fast is the issue is software or hardware related and provide you with a free estimate. From Virus Removal to a corrupt operating systems, we can recover and backup all your data, reinstall the correct version of Windows, restore your data, install windows updates and all device drivers.
Free PC Health Check – We offer this to all customers, similarly to getting a service done on your car every year, it's recommended to get things checked over and get a tune-up done, click here for more details.
We can test for all faults such as Faulty RAM (Random Access Memory), failing or faulty Hard Drives, failing PSU (Power Supply Unit), Faulty CPU (Central Processing Unit), Faulty GPU (Graphics Processing Unit) or a number of random motherboard faults that can cause a problem.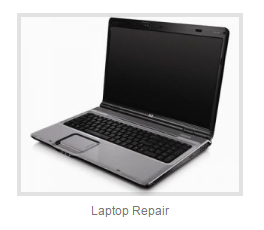 We can repair all types of Laptop problems, from replacing a cracked LCD/LED Screen to replacing a damaged keyboard.
We can replace a faulty Touchpad, DC Power Socket repair, RAM Memory upgrade, failed Hard Drive replacement.
We can replace broken hinges, cracked lids, just about everything can be fixed or replaced with parts from our UK based suppliers.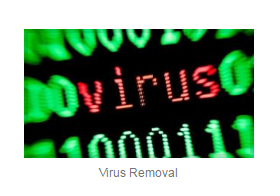 No matter what type of virus or malware has infected your system we can remove 100% of the infections. We can check for all types of Virus and infections including Spyware, Keyloggers, Potentially Unwanted Programs, Trojans, Worms, etc. If you have made a payment to these people, please call the bank and tell them you believe that you have been scammed by fake Computer Support company who called you out unexpectedly, saying there is a fault with your computer.
Sometimes these infections can cause damage to the operating system in which case we will need to restore the Operating System after clearing out the viruses and ensuring your data is clean with no infected files remaining on the system.
Has someone hijacked your machine and locked you out so you can't access your data? Did you receive a scam telephone call from someone claiming to be from a reputable company like Microsoft? These telephone scams are more and more common and we deal with a large number of people who make the mistake and give access to their system.
Sometime people receive an unexpected telephone call from someone telling you that there is a problem with your computer, the best thing to do is just hang up the phone or even tell them that you don't have a computer. They will try and convince you that they are genuine and gain your trust in order to get remote access to your system, then try to take a card payment from you for fixing problems that don't really exist.
Reviews and Ratings
We do not have any reviews about Falkirk Computer Services available right now.