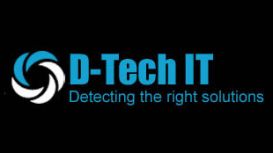 Our wealth of experience has allowed us to build a package of services geared specifically to the SME sector. Our clients have come to rely on us as if we were employees ourselves. They appreciate our personal service and we have become the IT department they needed but thought they couldn't afford.
Teamwork is so important for the support of your business. We at D-Tech work closely with you, not only do we support your network but to train, advise and progress your network so you can rely upon it. What is the point of having an expensive network, if it doesn't do what you want?
We are focused on delivering the right solutions for each of our clients. Everyone of our clients are individual therefore making their needs different.
What's right for one client is not always right for another therefore we
tailormake
our packages to suit them. Some IT support companies will sell you a solution that makes them the most money rather than what's best for you.
---
Services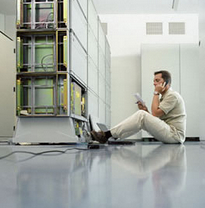 Our dedicated team of Support / Maintenance Technicians provide years of experience, ensuring that our customers have a wide and varied knowledge base to help overcome any technical problems.

Most companies use emails as their main way to communicate. It is such an intergral tool for business communication that it seems as if it were always there. Rapid growth of Email as a business resourse has provided many benefits but has also led to confusion as Spam & Emailed virus attachments have seriously dented E-mails effectiveness.
Reviews and Ratings
We do not have any reviews about DTech IT Support available right now.