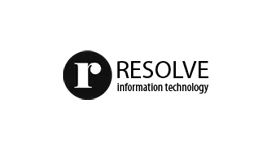 Resolve Information Technology is a family owned business that was formed in 2001. We have a strong background in Computing, engineering and software development services.
Since our formation we have continued to develop our skills to keep pace with the wonderful advantages that evolving technology brings and the technical know-how to install and support it.
Your business be able to rely on services and products supplied by Resolve Information Technology.
We pride ourselves on providing a comprehensive range of services for small business. We provide our service mainly in the three counties of Worcestershire, Herefordshire and Gloucestershire.
Our aim is to be a single point of contact for your IT services and products, understand your requirements and to deliver them at a sensible price in a friendly, yet professional, manner. We keep you informed at all times and there are no hidden surpises when it comes to the work that we do. Our Technicians are encouraged to continuously gain new qualifications and we are recognized as a Microsoft Registered Partner.
Whilst we love technology, we only implement tried and tested solutions. We have also heavily invested in monitoring solutions that will keep an eye on your systems 24/7. We can often tell you there's a problem before you know it's there. We believe it is better to monitor for failure than react to an unplanned disaster. We have also seen what happens when things do go wrong with no plan in place to recover from the disaster. Our disaster recovery planning service is the ideal way to be prepared for the worst.
As a family run business ourselves we have an understanding of what your small business needs. We're not a faceless corporate – our door really is open to visitors and you will always know exactly who you are dealing with all through the time you are working with us.
Services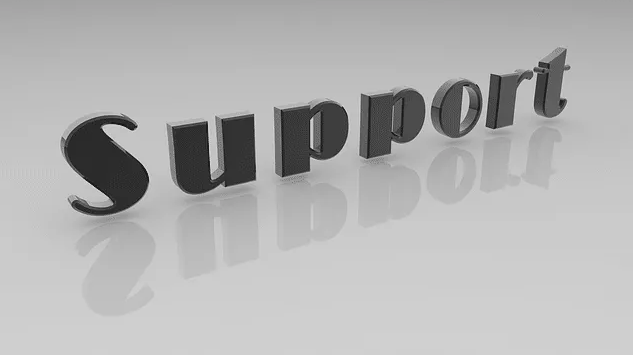 We provide a variety of support solutions to meet your business requirements.
Since we first started looking after our clients in 2001 our IT support has been built around getting your problems fixed quickly and being easy to work with. As such we always aim to get you back up and running as quickly as possible and we don't demand that you commit to long term support contracts.
When you work with us you can expect to be kept informed at all times of how much the work is going to cost and when you're going to be back up and running again. We have a complete job tracking system that you can use to view 24/7 to see what we've done.
Whether you want to be informed in person, by email or by text message we'll keep you in the loop.
We've also heavily invested in monitoring systems so if reliability and "up-time" is important to your business we can help. On a 24/7 basis we can be guarding against failures, notifying you when your system is stressed or even warning you if there is suspicious activity on your network.
Whilst all of our team are qualified and accredited for what they do, we know that communication with you and your staff is vital. You can be reassured that we'll speak to you in plain English at all times.
Services available:
Remote monitoring and support.
Remote and on-site back-ups.
Telephone assistance.
On-Site Maintenance.
Managed Contracts or Pay per visit options available.
Audits of existing Systems and Services.
Scalable Solutions.
Office Re-locations.
Start-up Business solutions.
SME growth and infrastructure needs.
Reviews and Ratings
We first started using Resolve in 2015 when we had to upgrade an old system and needed someone reliable and straight forward to deal with. With no past working history they bought us a machine, loaded on all our old files and got us back up and running. When we phoned with a problem they remote logged in and fixed it. Yesterday my PC failed dramatically. A brief conversation with Tim fixed it. Having an easy to deal with IT company in the wings is incredibly reassuring. Really recommended.
​I'm delighted to be one of Resolve's longest standing customers. For 14 years now Tim and his team have supported our IT systems (computers and phones) and seen us through countless upgrades and innovations. His approach is always honest and transparent – if he doesn't know the answer, he'll always tell me and then find out - and I know that I have the backup of his team at all times. I'm often approached by other IT companies trying to sell their services to me, and it's always been easy to say no!
We have used Resolve IT since our company opened in 2008 and I would highly recommend them for any business looking for a quality service that provides good value. The team at Resolve are only ever a phone call away and for a demanding business like ours they really go over and above to sort out any issues we encounter with our various software systems. They provide quick service, fast quotes when needed and always keep us informed of their progress with issues we log. The last thing to mention is that they are all genuinely nice people who never let you down.