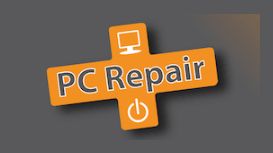 We are proud to provide residents and businesses of West Yorkshire with fast, efficient and great value I.T. and computer support. Owner Carl-Darren Marx and his qualified and experienced I.T professionals have been providing computer support to a loyal customer base in West Yorkshire for over 15 years.
At PC Repair Leeds, we always aim to provide you with the very best service. Our advertising is done simply by word of mouth, as we've found this is the best form of recommendation.
When you use PC Repair Leeds, you can be assured you will only receive the highest level of service. Unlike some other computer companies, we offer straightforward advice without the need for "tech speak". Our labour rates are simple and we will always try to accommodate your individual needs.
Services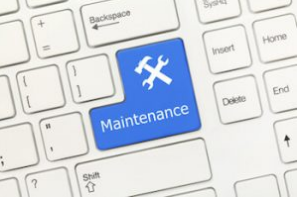 When your computer is running slow or the odd error message appears, it is time to book an annual PC maintenance. Your computer or laptop needs attention, just like your car. Each year, you MOT and service your car, ensuring everything is working as it should be. Your computer is no different.
Every day, your computer accepts updates to software, virus definitions and new program's. Over time, your computer will become slower as temporary files are stored, out of date versions of software are over written and a variety of user activities affect the efficiency the pc.
An annual maintenance from PC Repair Leeds can make your computer more efficient. Generally, a maintenance can improve the efficiency of your pc by up to 50%. Not only will the pc start much quicker, but you will notice the overall enhanced performance and speed.
By performing set procedures, we will clear the temporary files, remove unwanted software, update drivers and perform a number of tasks to make your computer run as good as it did the day you purchased it. We also perform a full virus, spyware and malware check to ensure you are not harbouring any infections.
Often a maintenance will give a new lease of life to your computer, providing longevity and postponing the purchase of a new and expensive machine. A maintenance takes around an hour and we can normally perform this either on site at your home or business or remotely if preferred.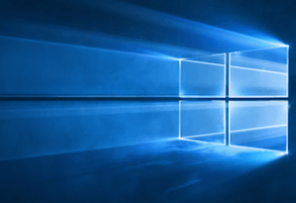 Sometimes a maintenance will not help your pc. On these occasions, the computer might be badly infected with malware, or the time needed to perform the maintenance would exceed performing a format.
A format is a procedure to effectively wipe your hard drive and reinstall the Operating System. Rather than tidying the files on your computer, a backup is taken of the data, and once wiped, the Operating System is "clean", thus removing any known or unknown issues.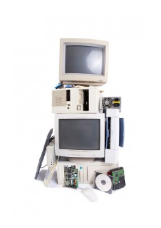 Under current legislation (The Waste Electric and Electronic Equipment (WEEE) Regulations 2013) it is now an offence to dispose of e-waste without relevant licencing. If your company has old computers, monitors or peripherals that require disposal, PC Repair Leeds can provide a removal and secure disposal service at a competitive price. Just give us a call to find out how we can help comply with the current regulations.
In compliance with The Waste (England and Wales) Regulations 2011 Act, PC Repair Leeds will fully document the removal of all waste and provide an electronic Waste Transfer Note. This will ensure that you are complying with all aspects of this legislation along with being kind to the environment.
If you require the destruction of hard drives containing sensitive data we can help. We can arrange secure delivery to a local destruction facility in Leeds. A receipt for the destruction will be issued and forwarded to you for your records. This can be used to prove your duty of care, if ever required in the future.
Contact PC Repair Leeds today for more details and get your PC waste removal carried out, legally and securely, by the professionals. Something less for you to worry about, allowing you to concentrate on your business.
Reviews and Ratings
Carl and his team were excellent. Returned my online enquiry very promptly and attended my office to remedy my wifi issues and also consult on how to improve my hardware. Very good service and available seemingly anytime. Top people.
Excellent service from PC Repairs. An appointment was arranged to suit my complicated diary and Carl visited me at home on time. He was originally coming to extract information from an old computer to put onto a new PC. However, he was so helpful in guiding me through the installation of software and gave me very good advice on the workings of my new operating system. He did this very quickly. A task which would taken me hours! He made sure that I was confident about the operation of the new PC and offered to give supporting advice by phone, should I need it. I got PC Repairs' number from a friend who had also been very happy with their service. I would not hesitate to recommend this company to anyone. I am a very happy customer!
Very prompt, professional and pleasant at every stage. Patrick came to collect my computer, quickly informed me of the problem, fixed and had it back within three hours. Carl was also very helpful talking me through some issues on the phone. Excellent service and would highly recommend.