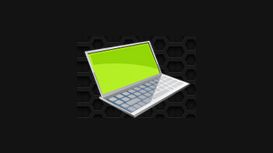 Here at MH Computers we have over 10 year's experience in the repairs and maintenance of computer systems, from desktop computers to laptops and tablets and here at MH Computers Leeds we offer a full range of services to help you, the computer user. We are a local family based firm in Leeds and strive ourselves on customer satisfaction, reliability and quality repairs.
We are a certified member of the Microsoft Registered Refurbisher program and are one of around 1500 companies in the world offering genuine Microsoft Refurbished products that comply with Microsoft's guidelines and practices.
We are on hand 7 days a week and are here to help assist with all manner of computer repairs, from hard drive failure, loss of data or speed issues and will strive to help get your computer back up and running as soon as possible.
---
Reviews and Ratings
Fantastic service from MH Computers, thanks so much Mick for fitting a new screen and putting all our photo's and videos onto a new hard drive when we thought we'd lost them all (as PCWorld said that they couldn't retrieve any data from our damaged pc). We also bought a reconditioned laptop for our daughter at a fantastic price and it works like new. Fantastic service, Mick went above and beyond...and fantastic, very competitive prices.
Great service allround by Mick at MH Computers. I spilt water over my laptop, the problem was that it booted up but shut down after a while. Mick inspected it, provided me costs for all available options and gave me UNBIASED advice on what to do next. Now i am using a great quality laptop bought from him. Overall, very professional service at good prices and a very quick response. You don't see many traders you can trust nowadays, but MH Computers is one!
Just purchased 2 refurbished laptops as Christmas presents for our 8 and 10 year old girls. Service was excellent and the quality of the machines are fantastic. They will love them and saved us hundreds of £ not having to buy brand new.